New strategy · New hope

Explore new treatment strategies and overcome new hopes for hepatitis B

New strategy · New hope

Explore new treatment strategies and overcome new hopes for hepatitis B
Shanghai Hepu Pharmaceutical Co., Ltd. is located in the National Biomedical Industry Base of Zhangjiang Hi-Tech Park in Shanghai, with a registered capital of 77.5 million yuan. It is the first batch of key start-up enterprises in Shanghai Pudong New Area. The company focuses on the research and development of original new drugs, and has the overall R & D capabilities from new drug conceptual design, preclinical research, pilot test research to clinical research and mass production of new drugs. He is currently researching and developing Hepatitis B including Hepatide, diabetes, non-alcoholic fatty liver disease, and hyperlipidemia.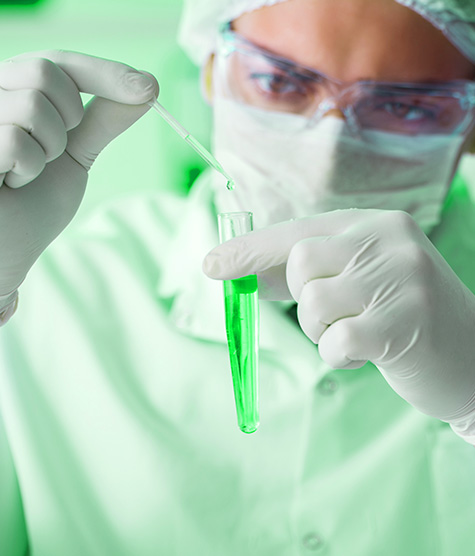 Strategic advantage

Technical advantages

Team Advantage

Strategic advantage
Current hepatitis B drugs only exert an inhibitory effect on HBV in infected hepatocytes and cannot protect healthy hepatocytes from HBV reinfection. Hepalin developed by Hepu Pharmaceutical can block HBV infection of hepatocytes, interrupt the virus removal in the current treatment of hepatitis B → reinfect the long cycle, improve the treatment efficiency of chronic hepatitis B, and may make chronic hepatitis B complete. cure.
Diabetes is a systemic disease of glucose and lipid metabolism. Existing drugs have not yet been able to target multiple metabolic pathways, and need to take a variety of different drugs to achieve therapeutic purposes. Globally, Hepalatide uses NTCP as the target for diabetes treatment for the first time, comprehensively controls blood sugar, blood lipids and cholesterol, and effectively protects the liver and pancreatic islets. Improve patients' metabolic function.

Technical advantages
The Chinese patent application for the pharmaceutical infrastructure was filed on August 12, 2005 (CN200510028721) and has been authorized. After 5 years of development and transformation, Hepalatide submitted a Chinese patent application for an optimized structure that completely covers the current drug on May 14, 2010, and has been authorized (CN201010174788). The patent application filed a PCT application (PCT / CN2011 / 073963) on May 12, 2011, and has entered countries with high incidence of hepatitis B and large populations in India and Indonesia.
The Chinese invention patent of the hepalatide preparation was applied on July 1, 2013, and the corresponding PCT international patent application was filed. , Europe, United States.
After the verification of the effect of hepalatide on diabetes treatment, the application patent of hepalatide for the treatment of metabolic diseases including diabetes was submitted on May 30, 2016, and the corresponding PCT patent is planned to enter the United States and Europe And Japan.

Team Advantage
The founder of the company, Dr. Liu Hongli, graduated from the Department of Clinical Medicine of the Third Military Medical University. He has served as a surgeon, director of the medical department of Shanghai Biotechnology Co., Ltd., and assistant to the president. He received a doctorate in immunology from the Third Military Medical University. Has rich experience in clinical practice, basic research and development, clinical research and company management. He is good at the research and development of new drugs, and presided over the design and implementation of several new class I new drugs in preclinical research and clinical research (class I biological new drugs oncolytic virus-Ankerui, tumor immunotherapy-H103 VS T-VEC, etc.). Since 2008, he has presided over the preclinical research and development of Hepalatide. In 2010, he founded Shanghai Hepu Biotechnology Co., Ltd. He is the inventor of Hepalatide and the person in charge of a major national science and technology project.
The company's core team has the full process of research and development of new drugs from structural discovery, clinical research to the launch of new drugs.
Hepu Pharmaceutical is the world's first new drug research and development company based on the NTCP target. The company's product Hepratide has a complete intellectual property protection system. At present, it has completed a phase I safety clinical trial. Carry out phase II clinical trials, greatly shortening the clinical trial cycle. Chronic hepatitis B phase II / III clinical trials have been approved, and preparations are under way to start. It is expected to be completed and submitted to NDA in 2022.

Hepalatide for diabetes has received a pre-IND meeting response from the US FDA Diabetes Ic / IIa clinical trial application, agreeing to submit an IND application, and is preparing the US IND declaration ...
Company News
Industry News
08.01
According to the news from the website of the Drug Evaluation Center of the State Drug Administration, the first-in-class hepatitis B new drug Hepalatide developed by Shanghai Hepu Pharmaceutical Co., Ltd. has obtained the default license of NMPA clinical trials and will Phase II / III clinical development stage.

01.17
If a liver patient wants to recover, he must first be treated with medication, but treatment alone is not enough. As the saying goes: "Three-point treatment, seven-point support" Especially for patients with liver disease, the role of maintenance is particularly important.